13 Feb 2021: Prayut calls for action on sea pollution
(Information Source: Bangkok Post, on Sat Feb 13, 2021, 09:00 am)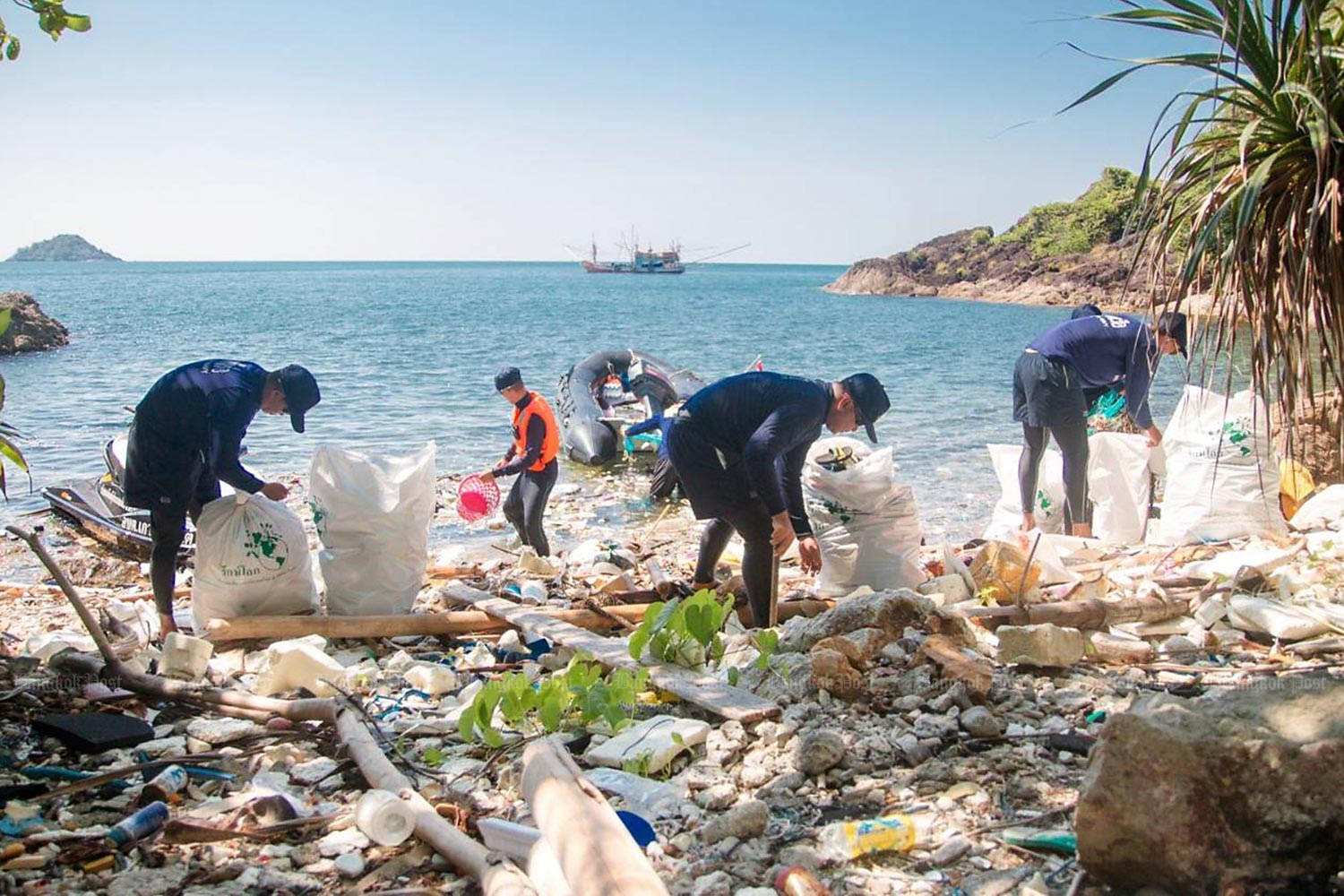 Prime Minister Prayut Chan-o-cha has ordered officials to be diligent in solving the kingdom's rubbish problem after acknowledging that about 40% of waste went into the ocean last year, according to Traisuree Taisaranakul, deputy government spokeswoman.
The prime minister yesterday voiced his concerns after being briefed earlier by the Ministry of Natural Resources and Environment (MNRE) about the degradation of marine resources and coastal ecology in the country.
"Marine debris has caused an environmental problem and affected [people's] health," Ms Traisuree said, quoting Gen Prayut. "Furthermore, this environmental problem has severely impacted tourism, too."
"So, officials need to act tough and arrest those who illegally dump debris into the sea," she added.
The PM then issued a guideline to create a balance between tourism and the maintenance of coastal resources, Ms Traisuree said.
According to the MNRE, about 59%, or 6.7 million of 11.4 million tonnes of rubbish from 23 coastal provinces, were properly disposed of, while the rest was discharged into the ocean last year.
Ms Traisuree said the PM is also worried about the kingdom's shrinking mangrove forests, which serve as a buffer, protecting communities from sea storms and coastal erosion.
The size of the kingdom's coastal mangrove forests reduced to 1.53 million rai in 2014 from 2.29 million rai in 1961, according to the MNRE data.
Despite the kingdom's conservation policy, the area of mangrove forests in 17 provinces has only increased to 500 rai since 2003, Ms Traisuree said.
Gen Prayut has also ordered for the restoration of mangrove forests through the help of the private sector, she said, noting that businesses can organise CSR events and encourage communities to plant mangrove trees.