08 Jun 2021: Thailand marks World Oceans Day by urging all Thais to conserve precious marine life
Thailand is marking World Oceans Day on June 8 (Tuesday) by showcasing the incredible diversity of life in Thai seas while calling on all people to protect it for future generations.​
(Information Source: The Nation, on Tue Jun 08, 2021)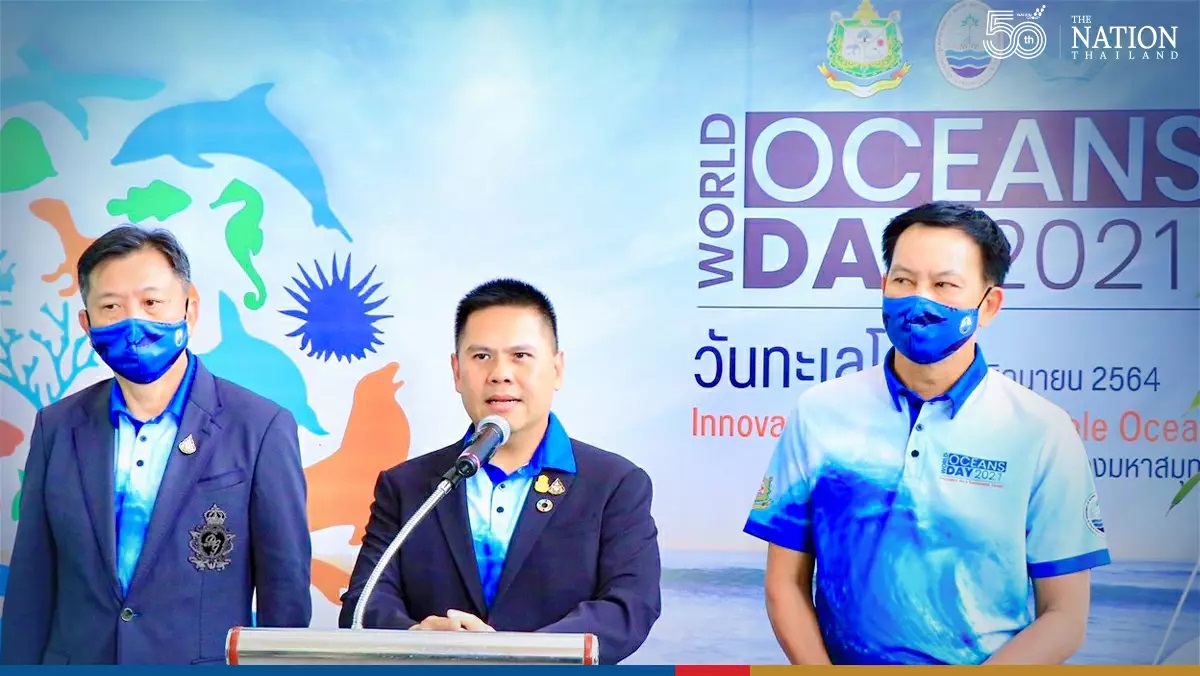 Varawut Silpa-archa, Natural Resources and Environment minister, said there were limitations on how much the government alone could protect the marine ecosystem, but added the challenges could be overcome with the help and cooperation of the Thai people.
Thon Thamrongnawasawat, a renowned marine scholar from Kasetsart University, said management of Thailand's marine resources was relatively stable, particularly in the conservation and care of marine mammals.
However, many conservation issues need urgent attention and require cooperation from government, the Thai people and communities if sustainability is to be achieved, he added.
He explained that Thai seas are home to more than 28 species of marine mammals, divided into two groups. The first group are mammals that live close to shore and are often seen. This group consists of seven species: dugongs, Bryde's whales, Omura's whales, Irrawaddy dolphins, finless porpoises, Indo-Pacific humpbacked dolphins, and bottlenose dolphins. The second group lives in the open sea and includes blue whales, sperm whales, short-finned pilot whales, Fraser's dolphins, spinner dolphins and long-beaked common dolphins.
Minister Varawut Silpa-archa said oceans are the most difficult natural resource to manage because they are both an economic driver and key component in maintaining balance in the ecosystem. He pointed out that destructive human activities are upsetting this delicate natural balance.
Varawut added that on visits to marine areas he had observed that locals are becoming more involved in conservation because they feel responsible for maintaining marine resources for the generations that follow them.
The minister has assigned his adviser, Yutthaphon Ankinandana, and ministry permanent secretary Jatuporn Buruspat to accelerate the effort to manage marine resources in collaboration with local government agencies, businesses and locals. The effort is being overseen by Deputy PM Prawit Wongsuwan in his role as chairman of the Policy and Planning Committee for Marine and Coastal Resources Management.
"Save the oceans to sustain livelihoods" is Thailand's slogan for World Oceans Day, chosen from competition entrants. It echoes the United Nations' theme this year: "The Ocean: Live and Livelihoods" the theme set by the United Nations.