24 Jan 2019: Payouts on offer for fishermen to quit
(Information Source: Bangkok Post, on Thu Jan 24, 2019 07:39 am)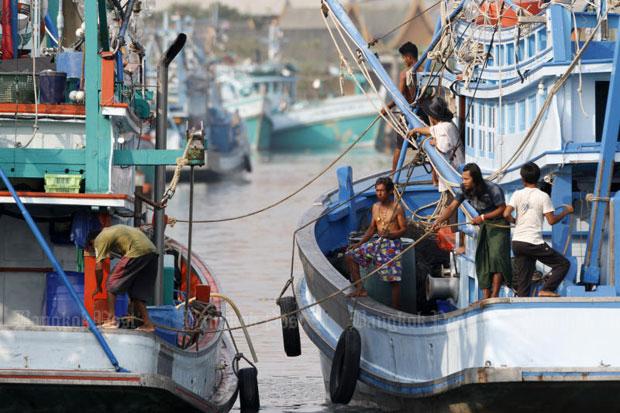 The government plans to reduce trawler numbers to better regulate fishing.
Authorities will compensate fishermen who want to quit their career under a state plan to reduce trawler numbers to better regulate fishing.
Officials will compensate fishermen for their job loss, but "payment criteria must be drafted carefully", Fisheries Department chief Adison Phromthep said after a meeting on Wednesday chaired by Agriculture and Cooperatives Ministry Minister Grisada Boonrach.
The government is not going to hand money to all affected fishermen and those eligible are not likely to receive compensation at the same time, Mr Adisorn said, scheduling Feb 1 for a further meeting on criteria details.
Whether they will get the money will depend largely on their past fishing performance and owners of smaller boats will "stand at the head of the queue", he said.
"We divide the fishermen into three groups -- the white, grey and black," Mr Adisorn said.
The white will be the first to get the compensations due to their "white clean records" of no law violations.
The grey is marred by offences, but they are not so serious as to see their rights voided.
However, Mr Adisorn said, if fishermen are labelled with the black colour, they will not be compensated for their offences.
A survey conducted since 2015 found owners of at least 679 fishing boats decided to, in the Fisheries Department's term, "take their boats out of the system".
Thousands more have been asking the government for compensation or a measure to help them sell their boats.
The latter is another aid option agreed upon by the government. The officials are contacting the private sector and diplomats of foreign countries who are interested in purchases.
The financial help is part of efforts to relieve the impact on fishing operators after the government tightened crackdowns on illegal, unreported and unregulated fishing in 2015 when Thailand was yellow-carded by the EU.