8 Jan 2019: OceanMind: Thailand 'thoroughly deserving' of EU green card status
(Information Source: Undercurrent News, on Tue Jan 8, 2019 17:33 GMT)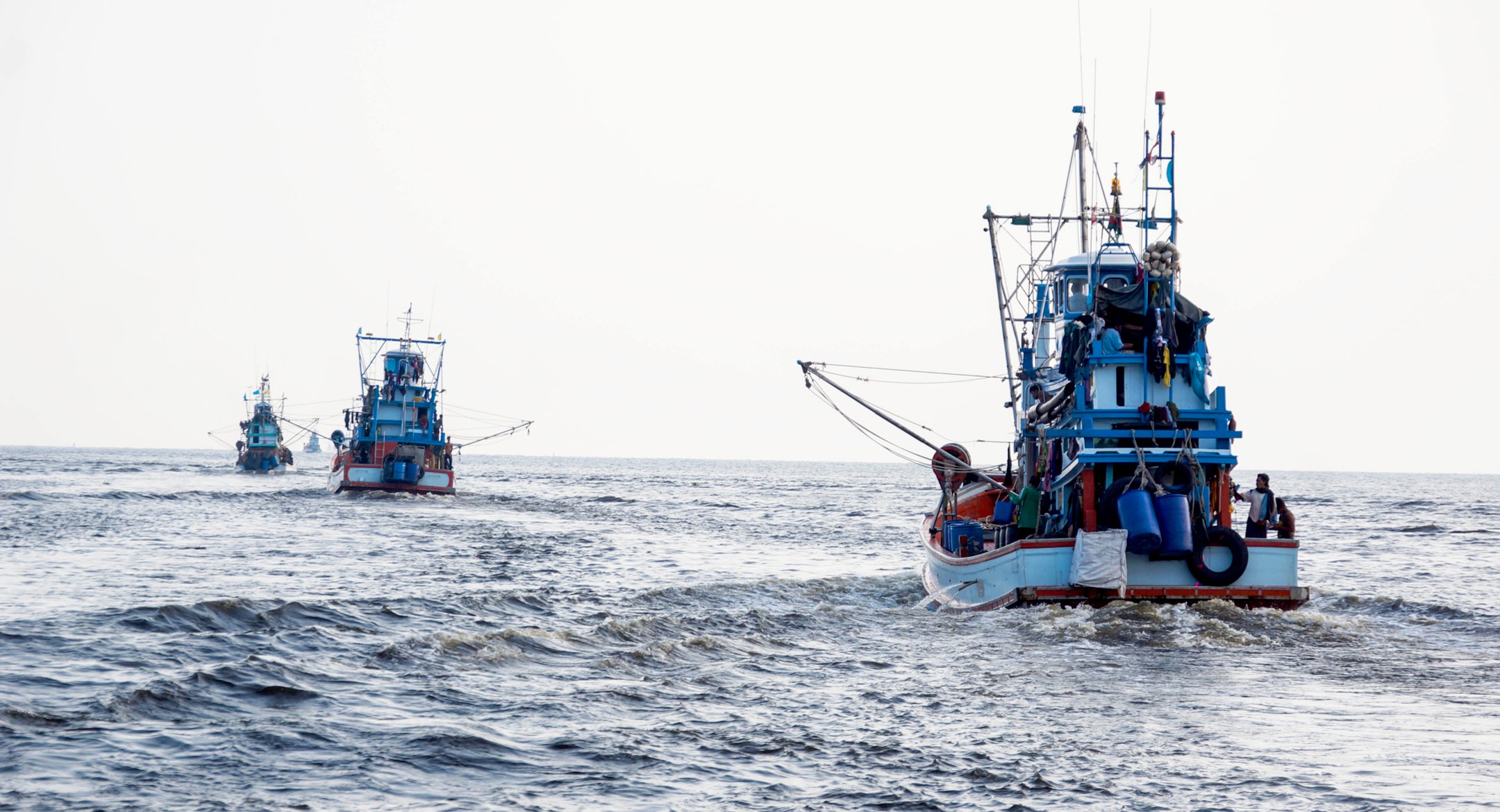 Fishing boats. Credit: superoke/Shutterstock.com
The ocean conservation group OceanMind has come out in support of the decision by the European Commission to end Thailand's four-year "yellow-card" status for allowing too much illegal, unreported and unregulated (IUU) fishing.
The commission announced Tuesday that it has removed Thailand from the list of "warned countries", where it has resided since April 2015. The decision reverses the first step of a process that could have led to a complete import ban of marine fisheries products into the EU.
"Since the yellow carding, Thailand has taken significant steps to improve its fisheries management and exert greater controls on its own vessels as well as foreign vessels landing in Thai ports," OceanMind said in its press release. "These reforms include passing laws which empower greater control, enforcement and surveillance of fishing vessels, as well as higher penalties and sanctions for non-compliance.
"This decision does not mean that there is no illegal fishing in Thailand and it is up to industry and the government to show these reforms to be sustainable over the long term," the UK-based organization added.
The Environmental Justice Foundation likewise has applauded the decision, though it also cautioned that "important gaps" remain.
OceanMind gives itself a small pat on the back in the press release, too, noting how the Royal Thai Government overcame its dilemma by "working with the private sector, including significant collaboration with the Seafood Task Force, a group of seafood buyers, retailers, processors and non-profits aiming to address issues surrounding labor and illegal fishing in Thailand".
OceanMind identified itself as a member of the task force and said it has been working with the Thai Department of Fisheries for three years.
"Thailand is thoroughly deserving of this decision. Their determination to enact and enforce fisheries laws has reduced the incidence of illegal fishing by Thai vessels, as well as reduced the likelihood of IUU seafood product being landed or processed in Thailand," said Bradley Soule, OceanMind's chief fisheries analyst.